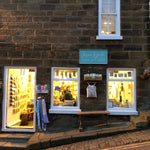 Well there it is, Christmas and New Year have been and gone and we can welcome in the new year of 2022! The colder weather is truly setting in now and so because of this, we will only be opening our bricks & mortar shop on Weekends; 11am - 3pm through January and up to February half term.  We will still be open online of course for all your gifting needs and please feel free to reach out should you have any queries or questions! We wish you all the best for 2022 and we look forward to seeing you again...
---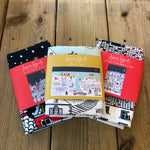 And with that, Summer has gone and we're already enjoying the slightly colder weather and darker evenings Autumn and Winter has in store for us! From tomorrow, 1st November 2021, we will be amending our midweek opening times to 11am - 4pm, Monday to Friday. We are still very much open through the winter season so please do pop in and see us when you come to visit Robin Hood's Bay!
---
Well, what a wait this has been but finally; we are back open!